Suspension
Adjustable Coil-Overs with King Springs and Bilstein Shock Absorbers.
Front: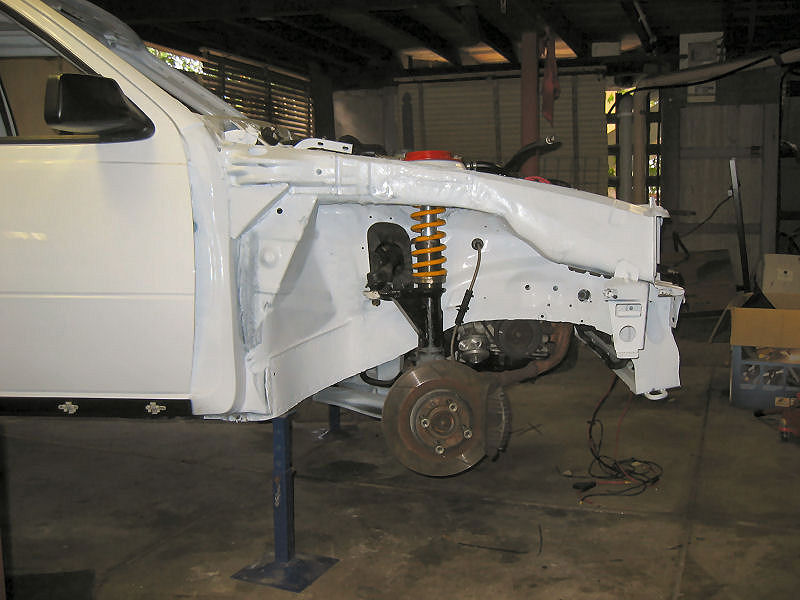 Front Strut
I did a few small things that most people wouldn't do.
I drilled out the bottom of the strut as I noticed the stop in the tube was a fare way up... then I machined a new stop about 15mm deeper. This gave me about 25mm lower in the suspension with the same travel.
I then cut the tube bellow the thread at the top and shortened it accordingly then fitted the coil-over kit. I also stiffened up the steering arm after I cut most of it away to get a little more length for the spring.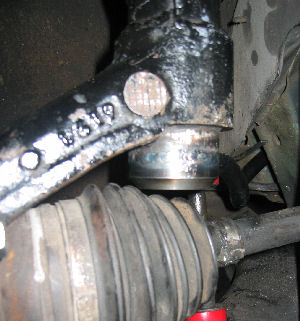 Front Strut Bottom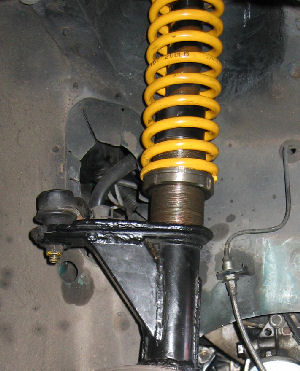 Front Strut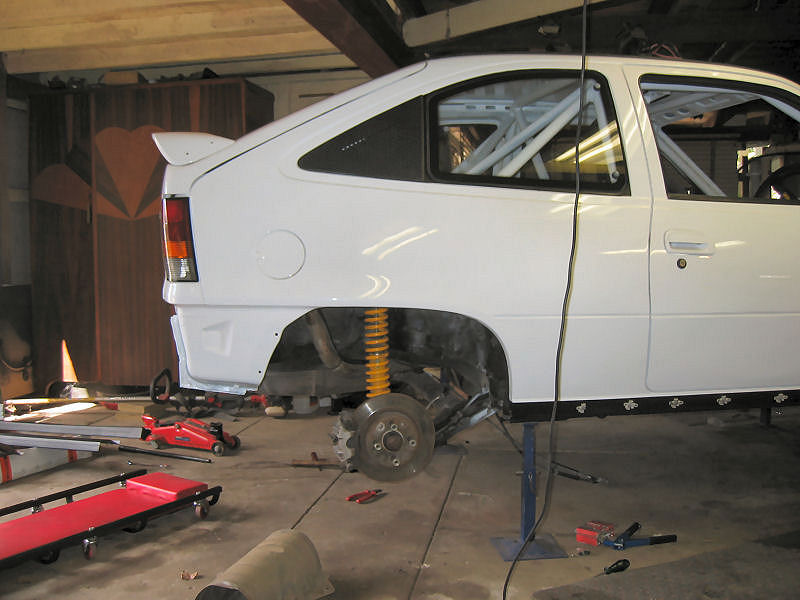 Rear Coilovers
Rear:


Rear Coil-over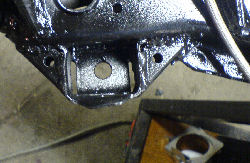 Bottom Mount
Having my Bilstein Rally shocks I decided to build my coil-overs myself. I bought the threaded tube from King Springs and made the rest myself before ordering these coils specially made.
The shock body is 50mm which is a little large... thus I had to make the rest my self with Kings making me a special 51mm I/S dia spring. This is to fit it all under the guard and it is a tight squeese with the top mount and is offest in the top mount hole.
At the bottom I am using a collor over the threaded adjustment as the spring doesnt fit over the thread. This works fine I just need to make a nicer looking locking nut setup.
I stiffened up the mount on the rear arm as well.
Bilstein Shocks:
Front Bilstein P36-0303 (Holden Commodore Modified) This has yet to be verified and my do soon.
Rear Bilstein B46-0180 (Porsche 911 RR Rally Unmodified)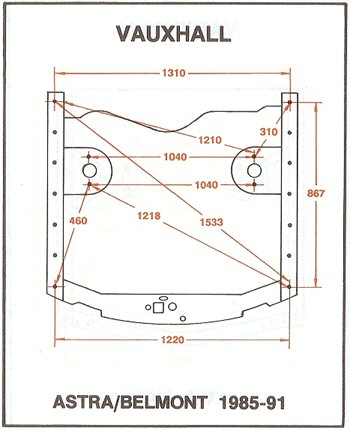 Car Measurements
Front End Geometry:
Electric Power Steering: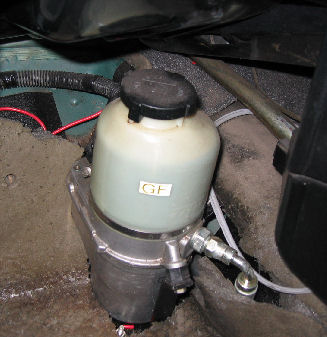 Electric PSU
Vauxhall/Opel/Holden Astra Electric Power Steering Unit with a Holden Camira power steering rack
which is 3.3 turns lock to lock.


Wiring:

   Brown (6mm Wire) - Earth or Negative Battery Terminal
   Red (6mm Wire) - Power 12v Positive Battery Terminal 50Amp Fuse
   Brown/White - not used (some models don't have this wire)
   Blue/White - Power 12v Positive Battery Terminal 10Amp Fuse
   Black - Ignition on/off 10Amp Fuse
The Black wire I ran through a switch on the dash to isolate the EPSU when having the
Ignition "On" while working on the car or connected to the ECU with the engine off.