Proposed list of Parts for C20XE Engine Build 2010
---
Pistons
WOSSNER 87mm High Comp (12.5:1) Forged Pistons K9259D100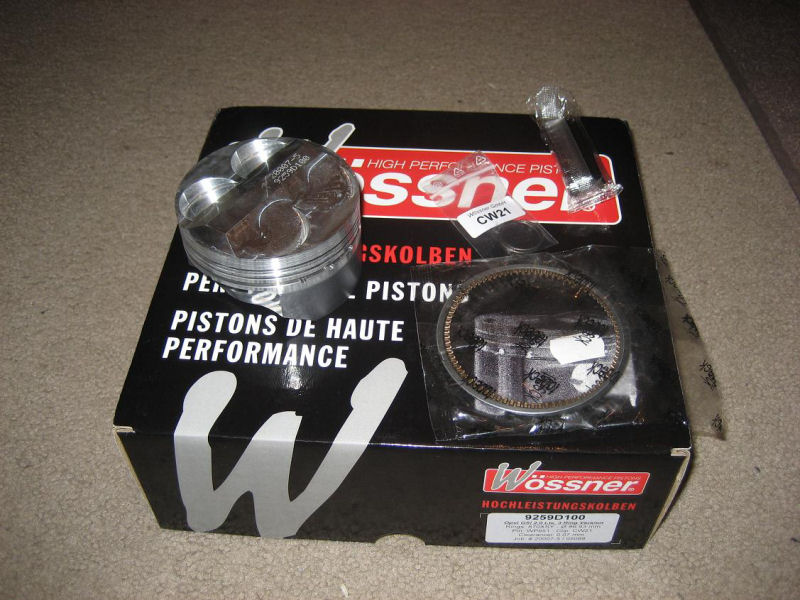 http://www.woessner-kolben.de/english/indexenglish.html


---
Valve Springs
QED Race Double Valve Springs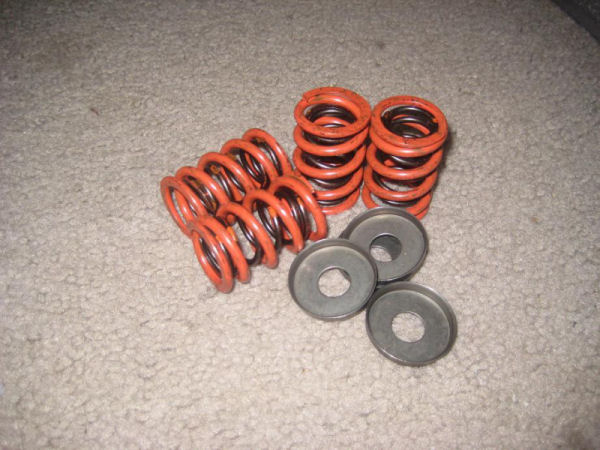 ---
Rods
TOGA Steel Rods with ARP 2000 Rod Bolts
WISECO MLS headgaske
ARP Main Stud Kit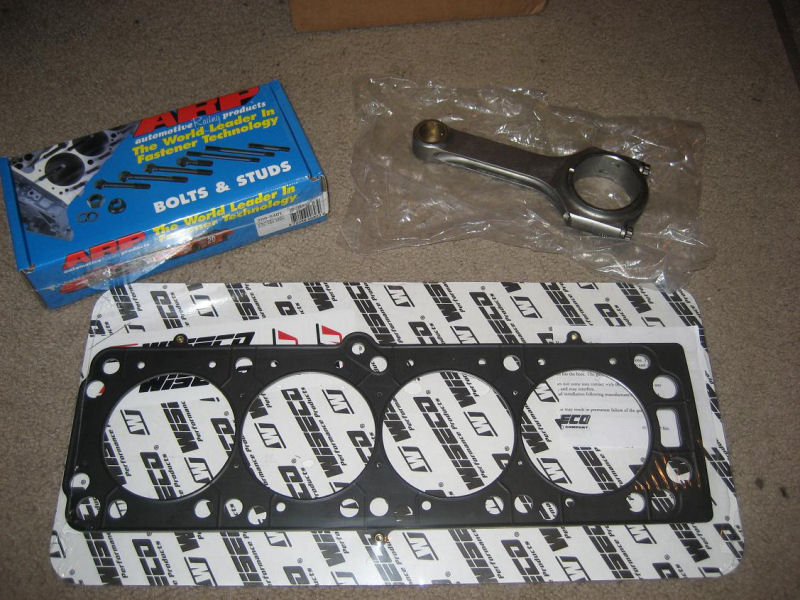 ---
Bearings
ACL uprated 1.7TD bearings which are what SBD and most other engine builds class as motorsport bearings.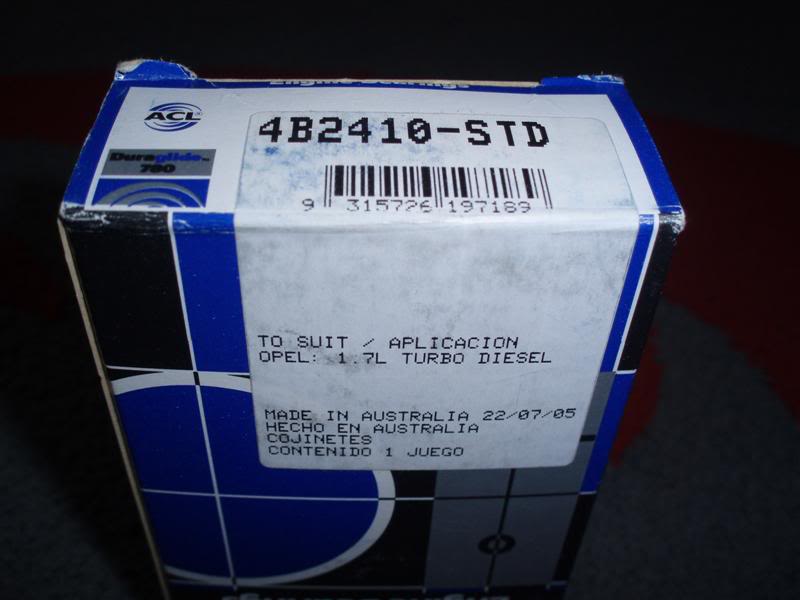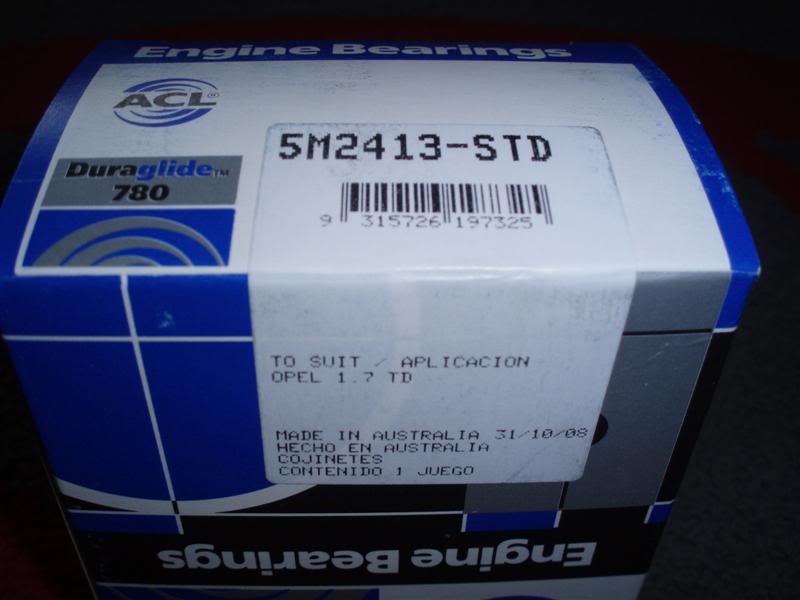 Engine : Opel 1700cc Inline4 SOHC Turbo Diesel
Conrod Bearing Set - 4B2410 - ACL Duraglide
O/S: STD, .25, .50, .75
Main Bearing Set - 5M2413 - ACL Duraglide
O/S: STD, .25, .50, .75
Important note with bearings, the standard XE/LET the conncting rod "half" of the shell has a hole drilled in it, to supply the cylinder oil spray which comes out of the shoulder of the connecting rod. its a simple system supplied by the bearing oil feed in the crank journal.
The 1.7TD rods and bearings do not have this.
Fitting them to H beam rods its not an issue though, its only an issue with those bearings on standard XE/LET rods, the hole need reinstating in the new bearing.


---
Oilpump and Pickup
Vauxhall Z20LET oil pump and modified pickup pipe.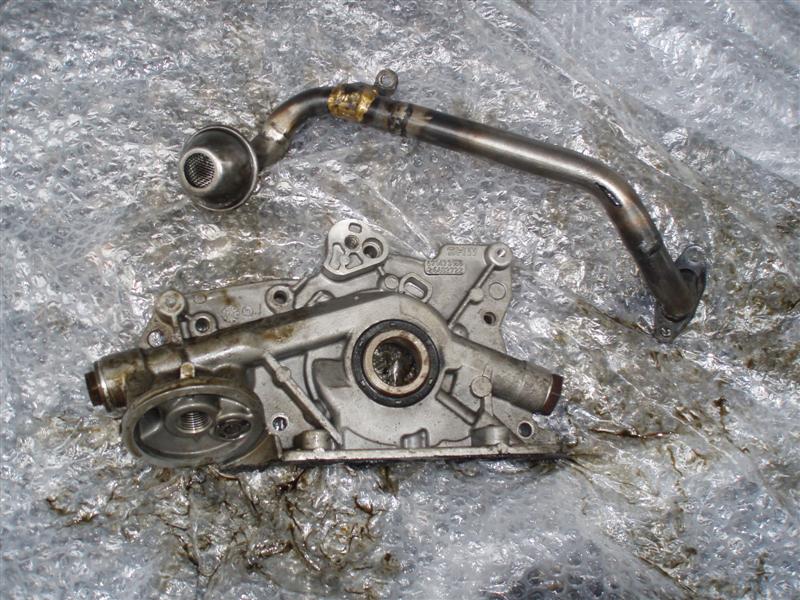 ---
Oil Scraper Plate (Sump)
GM #90528632 Plate with bonded gasket
GM #90149295 8v one piece rubber gasket


---
Gated Sump Mod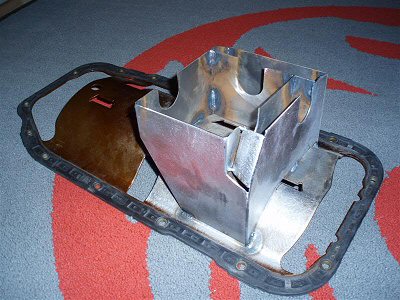 ---
Block Modification
The oil feed to the head can get blocked up and most specialists such as SBD modify this area. Basically, the oil feed consists of a ball-bearing device which gets stuck so it's removed, the hole blocked up with abung, through which a 3/32 inch hole is drilled - the head doesn't need much oil in these engines.


---
ARP BOLTS For C20XE
Rod Bolts 209-6003
Head Studs 209-4301 (12-Point Nuts and Standard Threads)
Head Studs 209-4701 (12-Point Nuts and Undercut Threads)
Main Studs 209-5401
Flywheel Bolts 209-2801
---