Brakes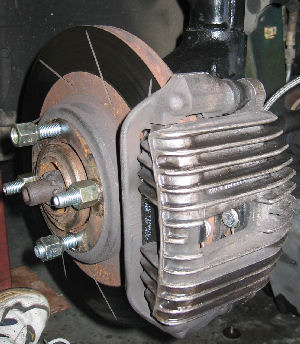 Front Brakes
Front:
I am using Holden Commodore VL Turbo Calipers. These are 1 piston type but are so reliable and the rotors are Peugeot 504 with redrilled holes 175mm dia (DBA272).
On a track day I couldn't get them to fade despite my left foot braking. But saying this I will be upgrading to 4 piston brakes when I have the money.
Future Update:
Rotors will be replaced with SAAB 9000 Series DBA431 or Renault Clio DBA2353S both 280mm but with the same PCD (4x100) so less machining to do to fit.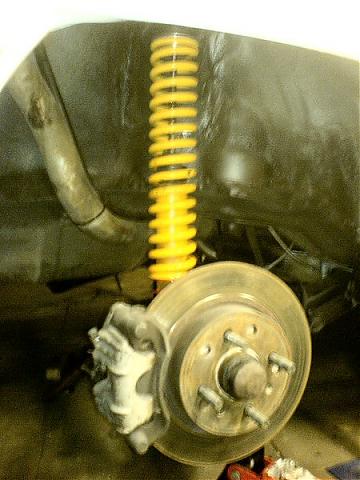 Rear Brakes
Rear:
Holden Astra single piston with hand brake 265mm dia. Work a treat. I will upgrade to 2 piston Calibra calipers and rotors when the front is done.
I also ran the had brake cable through the arm so it didn't hang down under the car.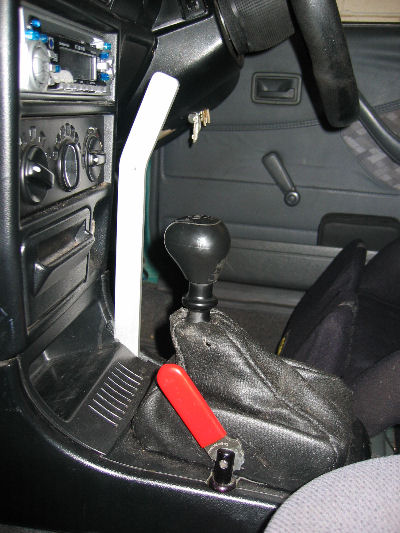 Brake Bias and Hydraulic Hand Brake
Hydraulic Handbrake / Brake Bias:
I built my own hydraulic handbrake so I could leave the cable handbrake in it's place. The bias is Wilwood