Engine Specs: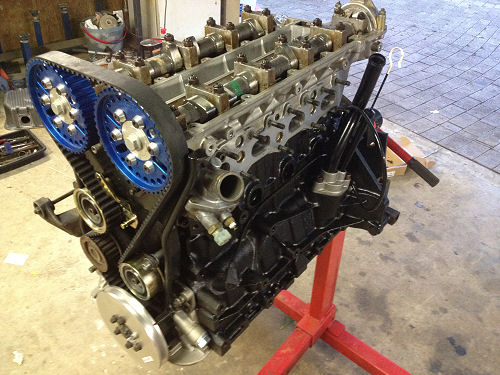 C20XE 16v 2.0lt DOHC
Pistons: WOSSNER Group A 3 Ring Forged Pistons K9259D100 12.5:1 compression
Rods: Maxspeedingrod 4340 EN24 H-Beam ARP 2000 Rod Bolts
Headgasket: WISECO MLS Headgasket
Cams: RISSE Motorsport 302deg Cam
Crank: STD
Oil Pump: Vauxhall Z20LET and modified pickup

ARP Bolt Kits:
ARP Head Stud Kit 209-4301
- Manufacturers recommended torque sequence three equal steps to 80 ft lbs
ARP Main Stud Kit 209-5401
- Manufacturers recommended torque sequence three equal steps to 60 ft lbs
ARP Flywheel Bolts 209-2801
- Alternating or criss cross pattern, torque the bolts to 70 ft lbs
ARP 2000 3/8" Rod Bolts
- Torque the bolts to 48 ft-lbs

TurboSport Vernier Cam Wheels:
TXautosport Billet Aluminium Bottom Alternator Pulley
Light flywheel 5.5kg (1.9kg off original weight)



---
Bearings
ACL Race Series:
Conrod Bearing Set - 4B2322HX - ACL Race Series STD
Main Bearing Set - 5M2327 - ACL Duraglide STD



---
Cam Shafts
RISSE MotorSport:
| | | | | | |
| --- | --- | --- | --- | --- | --- |
| Valve lifter type | Opening angle degrees in kw | Max. valve lift mm without clearance | Valve lift at TDC mm without clearance | Spread angle degrees in KW | Valve clearance mm |
| | | | | | |
| Hydro | 302 | 11.87 | 3.15 | 107 | 0 |
---
Oil Pump Mod
I had to machine the Z20LET oil pump to match the standard so the Cam Belt backing plate fitted correctly.
Z20LET Oil Filter listing is Z154 but this is because they use a sandwich plate. The actual size in the pump is 3/4-16-UNF-2B (not M18-x1.5-6H as in the Z154). To screw an oil filter directly onto the LET pump using a straight 3/4-16 inch spigot you need to use a Z632 (or alternatively a Z418 which is 3mm longer).
Ryco part   Height Overall   Seal diameter   Seam diameter   Thread
Z145A      102mm            63mm            82mm            3/4-16-UNF-2B
Z154        86mm             72mm            77mm            M18-x1.5-6H
Z632 86mm       71mm      77.60mm   3/4 -16-UNF-2B
Z418 89mm       71mm      77.50mm   3/4-16-UNF-2B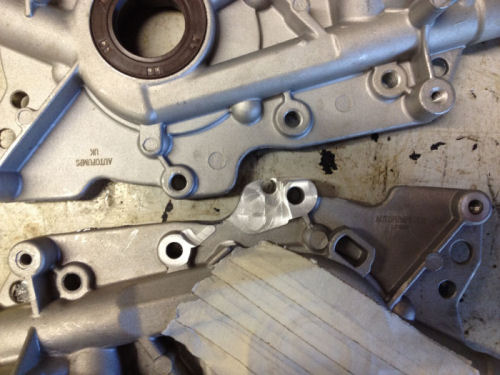 Z20LET Oil Pump Mod
---
Gated Sump Mod
The gated sump which started off as a series of galleries that slowed the oil down as it sloshed away from the pickup but then I changed the design to have 4 "trap doors" that shut and open depending on the direction of the car to keep the oil around the pickup.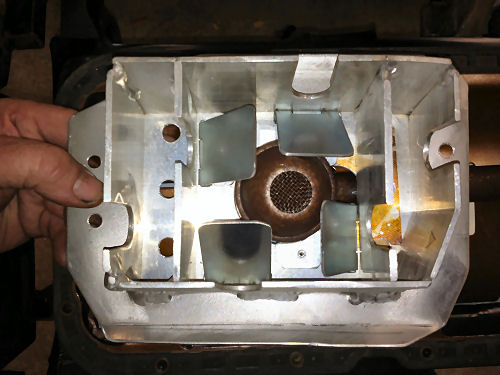 Gated Sump Mod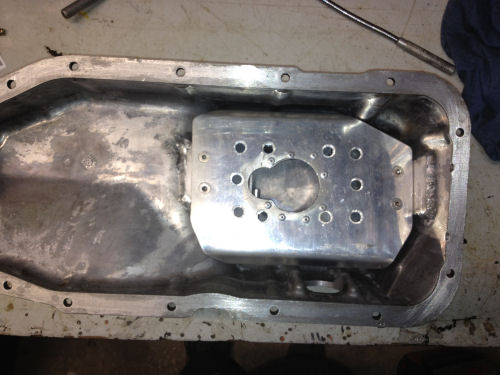 Gated Sump Mod
---
Block Modification
Quote from SBD: The oil feed to the head can get blocked up and most specialists such as SBD modify this area. Basically, the oil feed consists of a ball-bearing device which gets stuck so it's removed, the hole blocked up with a bung, through which a 3/32 inch (2.4mm) hole is drilled.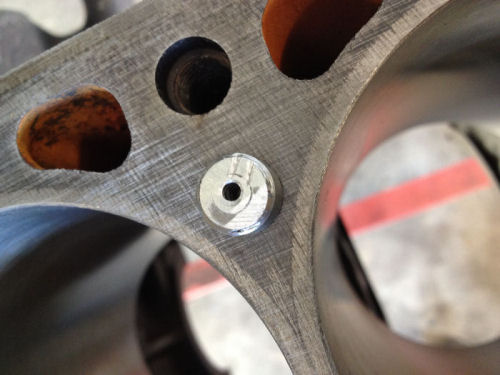 Block Oil Mod
---
Flywheel & Clutch
Flywheel was lightened to 5.5kgs (STD 7.9kg) and new puck clutch plate made by Jim Berry of RaceClutch.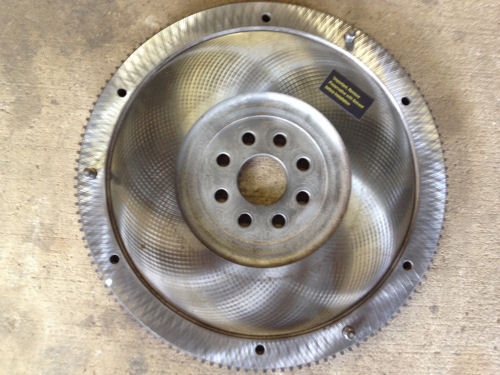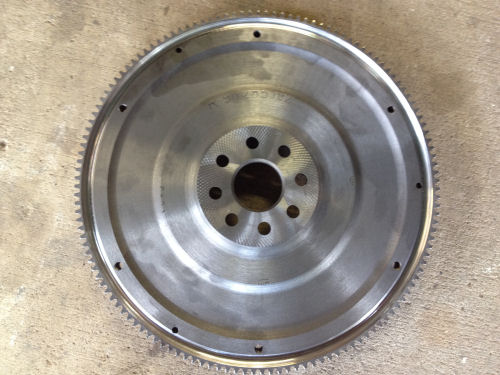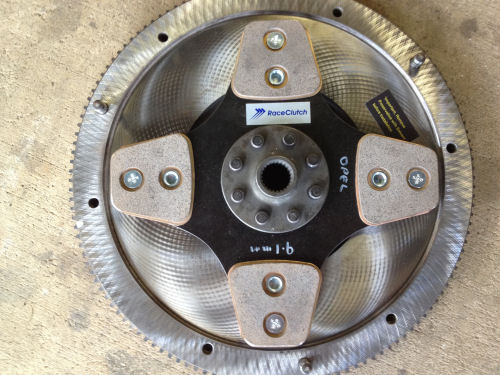 ---
Distributor-less Setup
STD Opel Camshaft Sensor with Holden Commodore GEN 3 LS Motor Coil Packs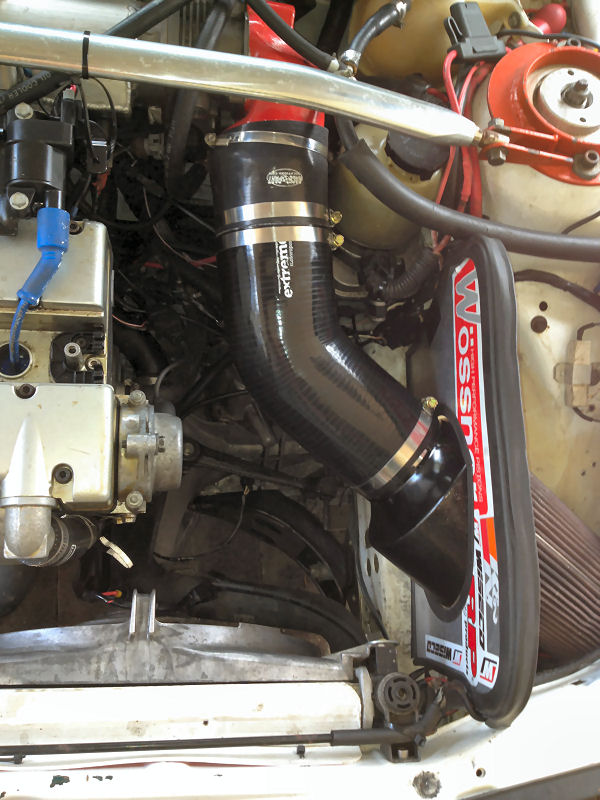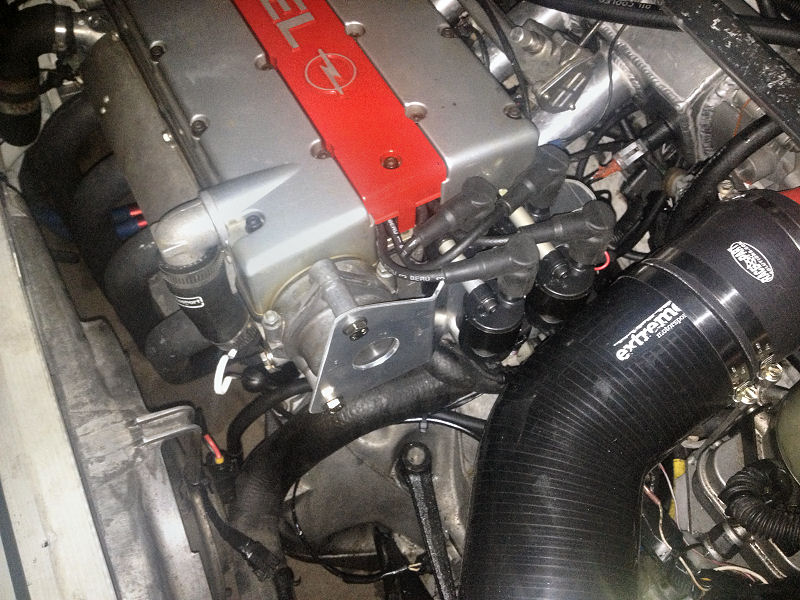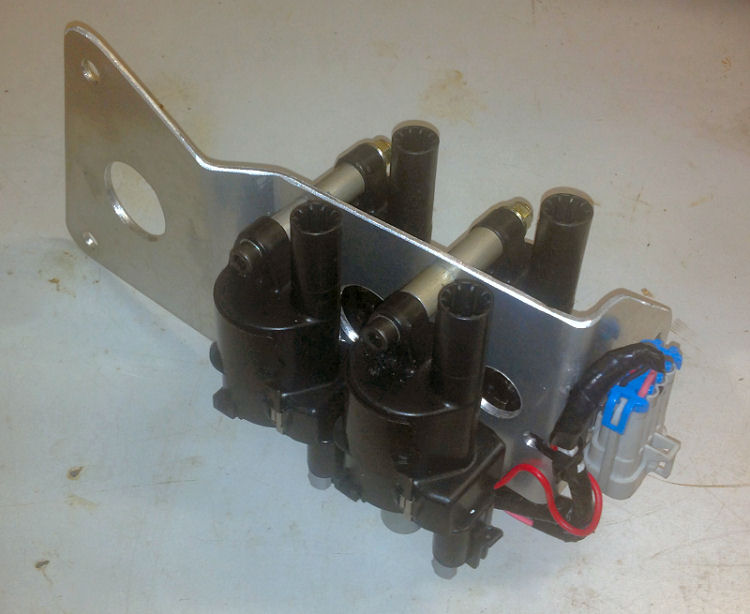 ---